This July Fourth, get back up to $150 when you purchase 4 qualifying Frigidaire kitchen appliances.
Via online or mail-in rebate for a prepaid Mastercard® Card. Offer valid June 20 - July 10, 2019.
INCLUDED IN THIS REBATE
Refrigerators
Cooking
Dishwashers
Microwaves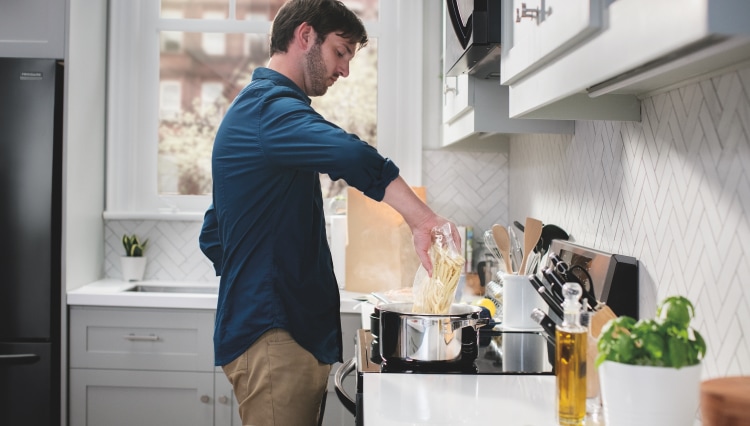 Beautifully Clean
Because the surface stays relatively cool, spills, splatters, or occasional boil-overs don't burn onto the cooktop, making clean-up quick and easy!
Counter Depth Design
Maximize your kitchen space with our counter-depth refrigerator design that gives you over 4 inches of kitchen floor space back while still offering over 100 ways to organize and adjustable interior storage.